Hi there! I was nominated by Mattie over at
Northwest Native
to share ten things I love and ten things I hate. As a (self-proclaimed) professional list maker I'm super pumped about this and I can't wait to share my list with you. I'm not sure who I should nominate, I've been slacking on my other-blogger interactions lately (oops...) so if you see this and
haven't
done the ten and ten list challenge, do it! It's fun, I promise. I'm also linking up with
Annie
from Home of Malones &
Natalie
of East Coast Chic for their Thoughts for Thursday linkup. So go check them out too!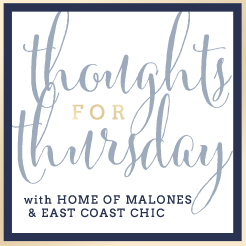 Loves
Can we all take a second to appreciate the ridiculous fact that I found a word document on my laptop of things that I like... yeah. Alphabetized, with the most important things bolded. I need a life sometimes, I swear.
1. Cowboy Boots. - I swear, I live in these things. When we went to Hawaii I actually considered bringing them, which I recognize would've been so so weird. Ry told me if he brought them he'd dye his hair blonde which I would be equally not a fan of, so I did not bring them with me. Still, I love them and would probably wear them anywhere else...
2. Coffee - I miss being a barista because free coffee was my life. I'm actually trying to drink less coffee because I think the crummy feeling I was having during last school year was related to my espresso consumption. But I still love it. So we'll see how that progresses.
3. Church, Jesus, etc. - I love the Lord and all of the things He has blessed my life with. I love church and the joy that I receive from worship and watching other people enjoying being there too, I love Bible verse wall décor, new journals, and friends who share a verse right when you need one. Definitely my biggest love.
4. Ducks - Ducks are my favorite animal! My text tone on my phone is a duck quacking and the new house I'm moving into has ducks next door. Dream home for sure. Except now when I hear them quacking I think it's my phone and it's usually not... especially when it's on silent. But I'm sure I'll get used to that.
5. Hot Dogs - I know as a twenty-one year old human I should have a more mature favorite food, but I don't. Hot dogs, followed closely by pulled pork sandwiches, are my favorite food. And I'm not talking the gross kind, I eat turkey dogs, they're healthier! Don't laugh.
6. Getting (and leaving) notes - I love telling other people how great they are! So I love hiding notes and surprises everywhere, it's fun for me. I also love when people do this for me, and save all of those little notes forever.
7. Peach Arnold Palmers, babe. - Basically peach, lemonade, and iced tea. When I don't drink coffee, I drink this. My friends make fun sometimes, it's okay. I just love them!
8. School. - I feel like this is probably a given, I'm going to be a teacher after all so I hve to spend the rest of my entire life in school, and I couldn't be more excited!!! I love when school supplies show up right after the 4th of July, I love when kids show up with their new backpacks, shoes, and outfits, and I love when I get all of my assignments and can finally fill my planner.
9.Trucks - I drive a Ford Excursion, and love it. Trucks will forever be my favorite mode of transportation, and I will never ever ever own a car (watch, that'll probably happen now). Okay, maybe a car, but never a minivan. If it lasts long enough my Excursion will be my soccer mom vehicle.
10. Ry - It's probably obvious that I love my boyfriend. He's supportive, adorable, kind, forgiving, and I know nobody's perfect, but he's pretty close. So he rounds out the end of my list of thing I love. At least I didn't make him the only other thing on the list except The Lord, right?
Hates (yuck)
I'm not even going to explain these unless it actually really has to happen, because I don't like this stuff and I don't wanna talk about it!
1. Mayonaise
2. Repetitive sounds (like tapping)
3. Not having a clean room
4. Showing up to anywhere at all late
5. Lies, dishonesty, any mean thing in general.
6. That sad sad feeling after you eat something really yummy and realize it's gone and you can't keep eating it.
7. Passive aggression. Use your words, folks!
8. Not having enough time in the day
9. Volleyball
10. Being cold and not being able to get warm
So that's that!
What do you love and hate?