Online shopping is a trap.
I'm pretty good about budgeting my money and not purchasing things that I don't need. As a student, this is something I'm pretty proud of. But sometimes, when I've finished all of my homework and I start to browse my favorite stores online... whammo! I buy things.
So, here are the things I've purchased proudly/unproudly... in the last 24 hours.
First, I started with this pencil skirt by Katherine Barclay from TJMaxx. I've decided that pencil skirts are something I want to try and get into for student teaching, and I loved the blues and grays in this one. Plus, there's a TJMaxx nearby in case returns do need to happen.
TJMaxx
- $19.99 [says compare at $38]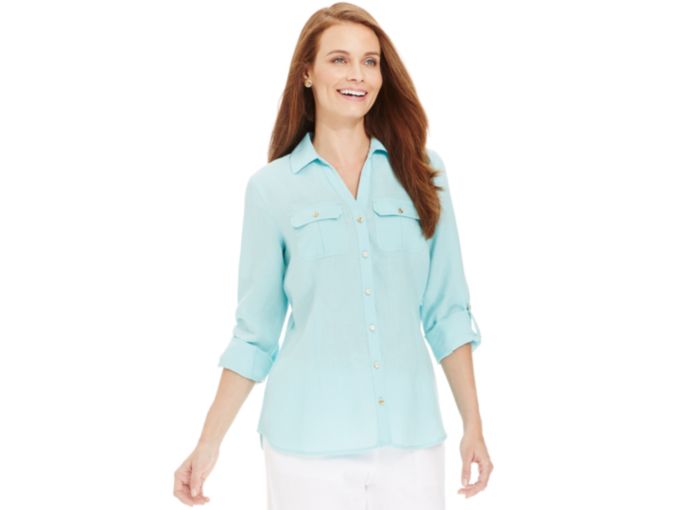 After perusing random boutiques I realized that I had an old Macy's gift card that I should probably get around to spending, because you know... wastefulness is a bad thing, right? Online shopping brain, I tell ya. Anyway, I found this 'angel blue' top by Charter Club and my young teacher heart started singing. I love it, and I hope I love it just as much when it gets here.
Macy's -
$23.99 [originally $59.50]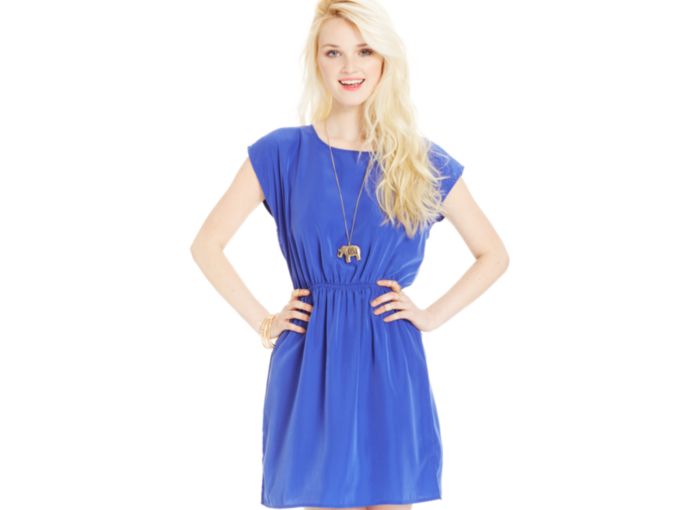 Which then led to this Hippie Rose lapis blue (lapis blue is apparently bright blue...) dress, also from Macy's. This one was probably the most impulsive of all of my buys, and in all honesty it will most likely be returned. It's a cute dress, but dresses of this style rarely fit me how I'd like them to. So, we'll see. Who knows- this could be the one that breaks the mold!

Last, but definitely not least - this shift dress. I've been looking for a t-shirt dress similar to this one since I saw someone I know wearing one. I'm sometimes always too shy to ask people where they bought things from, and so I've been looking online ever since. And eventually I found this. I'm hoping that the fabric doesn't look awkward, as it does slightly on the left where her hand is stretching it. We'll see. Either way, this dress also comes in black, white, and aqua. I chose coral because it's the color I own the least of.
Overall, I spent $65.97 after gift card, minus shipping, on purchases that should've cost $153.50, so I'm pretty happy. I'll make sure to publish an after post when I compare the items as they arrive to what they look like online. And at the point, things will probably be returned.
What have you purchased recently? What are your favorite boutiques? Have somewhere I should look for similar styles?
Happy Friday